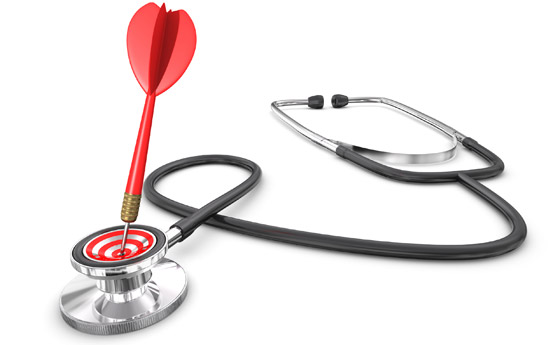 When Was the Last Time Your Medical Practice Had a Financial Checkup?
Welcome to VN Medical Revenue Solutions, a medical billing service Sacramento, CA. We know that you are devoted to improve the health of your patients,
but how long since you took a closer look at the financial health of your practice?
We utilize a state-of-the-art and proprietary analysis tool that will generate a comprehensive report, suggesting solutions for virtually every aspect of your practice, such as:
Medical Billing Service - iClaim
- Web-based "no headache" billing solution, with 24/7 access to data, scheduler and real-time reporting - for faster reimbursements, lower claim rejections and human resource savings. HL7 / HIPPA compliant.
Electronic Medical Records Solution - EMRx
- To spend less time documenting patient encounters and more time with patients. Designed by physicians and fully customizable to parallel the workflow in your practice. 24/7 web-based access.
ChoicePay
- Web-based software to calculate, process and collect patient payments. HIPPA and PCI compliant, designed to accelerate the revenue cycle process.
Marketing System
- Set up automated campaigns to stay connected, send reminders and increase appointments.
QuickCollect
- Offers twice the average recovery rate. Use to target past due accounts, recover lost profits and reduce collection costs.
AuditGuard
- Coding, billing, and reimbursement audits Protect against audits, identify charting errors, assure compliance.
Coding Reviews - CodeRite
- On average, 15% improvement, no more under billing, makes sure you're getting maximum reimbursement.
iDocsNow
- Web-based document management to eliminate searching for paper files and storage problems. Guard against data loss. 24/7 access, 256-Bit Secure Encryption.
In fact, we specialize in
total revenue cycle solutions, practice management, and private practice business support
from Sacramento to San Francisco, and anywhere in between.
VN Medical Revenue Solutions provides some of the most innovative and powerful solutions in the market today: online, and in real-time. Our HIPAA, CMS, and Certified Electronic Solutions give you full control, and 24/7 access from any computer connected to the Internet.
At VN Medical Revenue Solutions, we understand the many challenges of managing a medical practice. We fully appreciate the unique aspects of your office and can work within the tried and proven structure of your workflow. From assistance with existing processes to turnkey solutions, VN Medical Revenue Solutions is your solution for cash flow optimization and revenue cycle management.
Isn't it time you took a few minutes to focus on your needs? Let us help you keep your business as healthy as you keep your patients.
What type of medical offices would benefit from our services?
Family Medicine
Internal Medicine
Gynecologist
Surgeon
Dermatologist
Paediatrician
Cardiologist
Endocrinologist
Hematologist
Nephrologist
Oncologist
Toxicologist
Radiologist
Allergist
Urologist
Chiropractor
We are proud to be part of the largest network of Medical Revenue Management companies in the US and code and submit several thousand insurance and Medicare claims for practitioners every day nationwide.
Mission Statement:
The practice management, revenue cycle optimization, and private practice business support specialists at VN Medical Revenue Solutions Sacramento strive to increase your earnings by reducing overhead in your practice--allowing you to spend more time healing rather than battling paperwork.